Cover Reveal: Our Algorithm Who Art Perfection
Friday, August 28, 2020 at 4:15am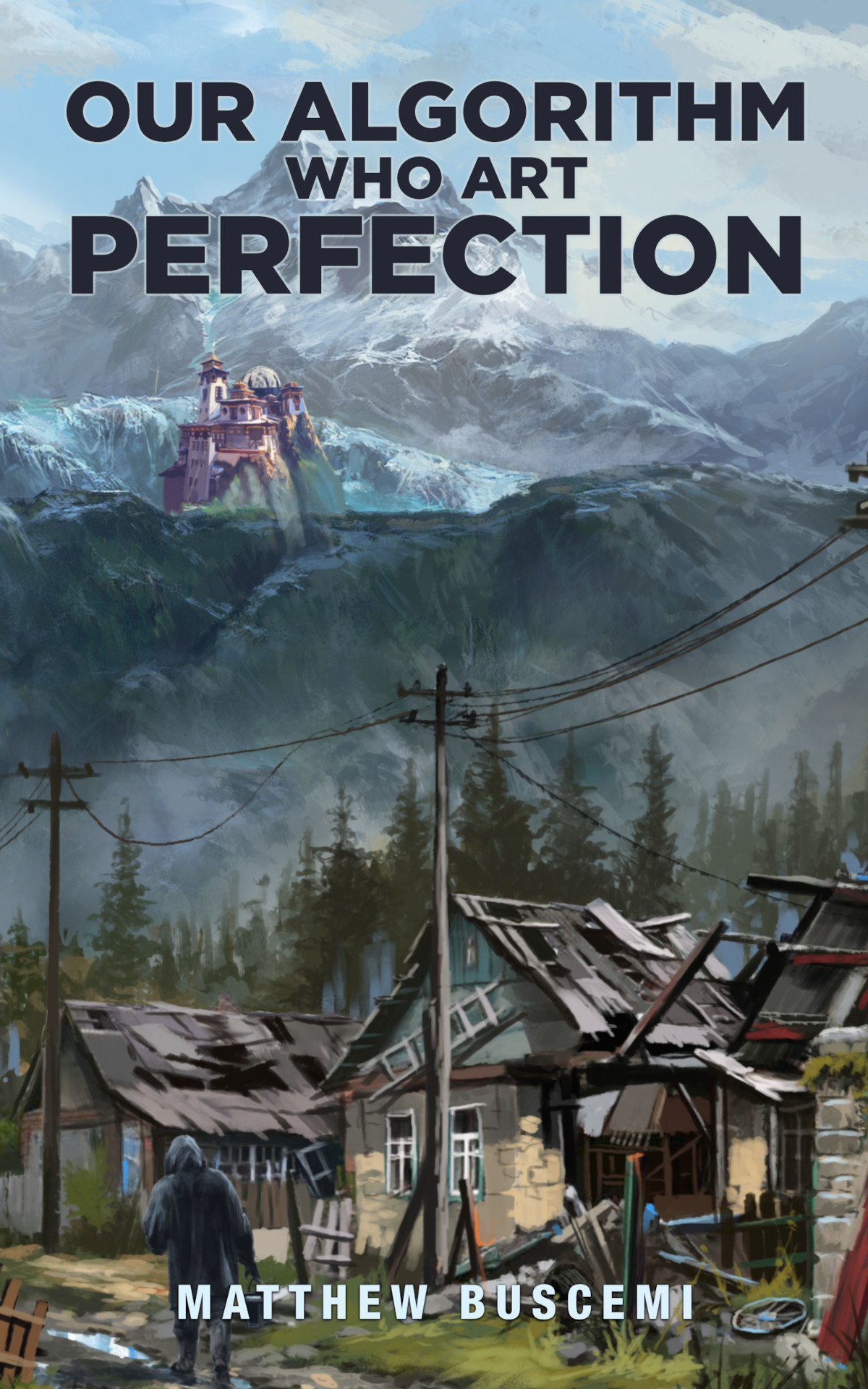 At long last. After four years, I can finally bring Our Algorithm Who Art Perfection to print as a standalone. Above is the gorgeous new cover designed by Zhivko Zhelev.
I started writing Algorithm in October 2016 while on vacation in Cannon Beach, Oregon. Alex and I were walking along the beach near Haystack Rock, and remember telling him about how amusing it would be to double down on my "monk programmers" motif and develop a whole system of worship modeled on my childhood experiences with Episcopalian church services. I started writing the story when we returned to our hotel room.
I had a draft of Our Algorithm done by early November. This was the last story I wrote before the 2016 US election, my dividing line in time for when my first period of writing ends and my second begins.
In 2016, I had a one-of-a-kind hardcover edition of the book created as Alex's Christmas present. Algorithm remained unpublished publicly until 2019 when I included it in Transmutations, the collection which combined stories from my previous collections Lore & Logos and Transmutations of Fire and Void.
The new edition of Transmutations will not include Our Algorithm Who Art Perfection. Algorithm will be published as its own standalone paperback and Kindle ebook. It will go live on Amazon on the same date as the new edition of Transmutations, November 6.
2020 edition release dates:
August 1: Schrödinger's City
September 4: The Shipwright and Other Stories
September 18: Beati Qui Inveniunt Feles (ebook only)
October 2: Alterra
November 6: Transmutations, Our Algorithm Who Are Perfection