Welcome
I am a reader, writer, and publisher of speculative fiction, and this is my online home. Grab a cup of your favorite beverage, put your feet up, and enjoy a blog post or two. If you enjoy complex, imaginative fiction, please consider giving my writing a try.
New Release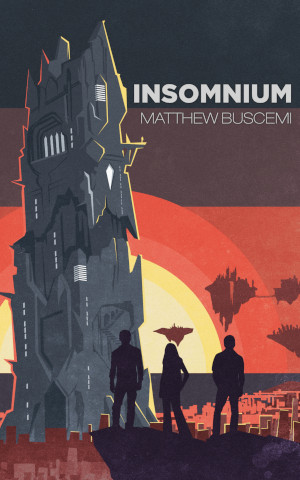 Nel Hanima is trapped in someone or something's dream, and it will take more than a pinch to wake the dreamer.
By the end of the twenty-first century, the world has arrived at an uneasy stability in the wake of ecological chaos and political upheaval. Nel Hanima lives in a post-restoration Seattle, where restriction rather than freedom is the new social norm.
Feeling helpless and weary, Nel falls asleep in his apartment and awakens in the bizarre City of Nowhere, a place of strange creatures, rampant paradoxes, and malleable physical laws. He must team up with outcasts from parallel realities of his city if he is to find a way home. And along the way, he might just discover the meaning and purpose his life has thus far lacked.
Novels & Novellas
Collections
Recent Blog Posts
A New Edition of Insomnium
Friday, December 4, 2020
in which I announce the release of the 2020 edition of Insomnium
read more…
The Typography of Transmutations
Thursday, December 3, 2020
in which I discuss the new print layout and design for Transmutations
read more…
The Creation Cycle
Wednesday, December 2, 2020
in which I discuss a common writerly hang up and how to address it
read more…
A Carnival of Ideas
Tuesday, December 1, 2020
in which I discuss my reaction to Star Trek: Discovery Season One
read more…
Giving Thanks
Monday, November 30, 2020
in which I change my plans and write about something entirely different
read more…