Welcome
I am a reader, writer, and publisher of speculative fiction, and this is my online home. Grab a cup of your favorite beverage, put your feet up, and enjoy a blog post or two. If you enjoy complex, imaginative fiction, please consider giving my writing a try.
New Release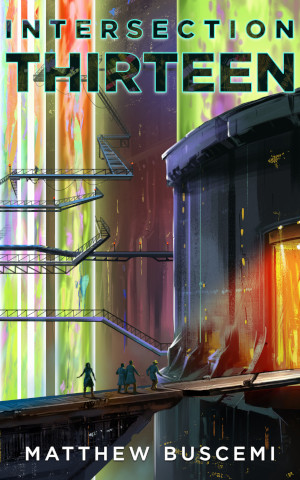 A journey to collect books becomes a race against time to escape an inwardly collapsing artificial universe.
In the far future, possessing literature or philosophy of any kind is strictly forbidden. Mira Rous works for the Reconstructionists, whose goal is to rebuild Earth's library of classics by harvesting similar works from parallel universes.
The job is slow and dangerous, but it is proceeding well enough until a scan of a parallel world reveals something altogether new: a country whose space is not on a parallel Earth, but is instead carved out of probability itself.
There Mira discovers literary riches beyond her wildest dreams. But when a freak occurrence destabilizes the artificial universes, retrieving their books turns into a life-threatening endeavor, both on account of the rapidly deteriorating physical spaces and government secrets that some would prefer stay buried.
Novels and Novellas
Collections
Recent Blog Posts
Reductive Thinking
Sunday, July 18, 2021
in which I have some fun generating synopses for my novels
read more…
Nine Years of Writing and Publishing
Friday, July 16, 2021
in which I share what I've learned nearly a decade on from deciding to take writing seriously
read more…
On the Reading and Critiquing of Books
Wednesday, July 14, 2021
in which I discuss the Virginia Woolf Essay "How Should One Read a Book?"
read more…
Cover Reveal for When the Gods Wish to Punish
Sunday, July 11, 2021
in which I reveal the cover for my next novel
read more…
Cultural Capital; Or, Why Do We Even Like Things, Anyway?
Wednesday, July 7, 2021
in which I explore Pierre Bourdieu's theory of cultural capital
read more…